Free Self-Guided Innovation Training
HowDo's free training combines 20 years experience innovating at Amazon, PayPal, Rosetta Stone, Target, Visa and a bunch of startups with 20,000 hours research into innovation best practice.
Learn How.
Then Do.™
HowDo's free training prepares you to innovate with Prerequisites, walks you through building an innovation Plan, teaches you innovation's Tools and trains you to lead an innovative Team.
There is no Try.
Only Do.®
HowDo's self-guided innovation training is free because our founder, West Stringfellow, believes innovation is required to create quality jobs, reduce inequality and fight the climate emergency.
Learn How Businesses Reliably:
Grow Revenue
Drive rapid growth through innovation best practice.
Mitigate risk
Minimize adverse effects in the short and long term.
Reduce operating costs
Save resources while solving new and existing problems.
Empower employees
Build a team and culture that is engaged and creative.
Delight cusomers
Apply better solutions to new or existing customer needs.
20 Years silicon valley experience
+

20,000 hours of research

HowDo's Founder and CEO, West Stringfellow, spent 20 years leading innovation and product management at scale at Amazon, PayPal, Rosetta Stone, Target, Visa and several startups.

In 2017, West realized that inequality and climate change are humanity's greatest threats, and that we will overcome these threats with innovation. He then dedicated himelf to creating free, universal innovation education. 20,000 hours of professional research and 1,000+ pages of professional writing later - HowDo was born.

<
HowDo's Training Helps You:
Innovate responsibly
Customer obsession and data lead the way
Move quickly
Make progress, not powerpoints
Iterate
Continuously improve based on results
Grow
Identify high-impact opportunities
Evolve
Empower yourself and your professional development

-->
Latest Youtube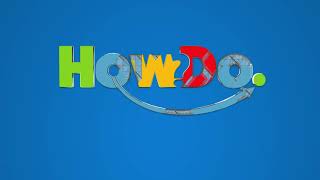 HowDo